SILVER ALERT – MISSING ELDERLY INDIVIDUAL

Public Tip Line: 605-375-3414
Victim Information
Name: Clara Mae Braun
DOB: 11-22-1931
Age: 87 yrs
Gender: Female
Race: White
Height: 5' 1"
Weight: 120 lbs
Eye Color: Blue
Hair Color & Style: Brown
Where and When the Victim Was Last Seen:
Around 6:30AM, Monday (9-16-2019). Clara was possible seen in Perkins County, SD, northbound on SD HWY 73 about 15 miles south of Lemmon, SD. Clara was driving her beige Chrysler 300.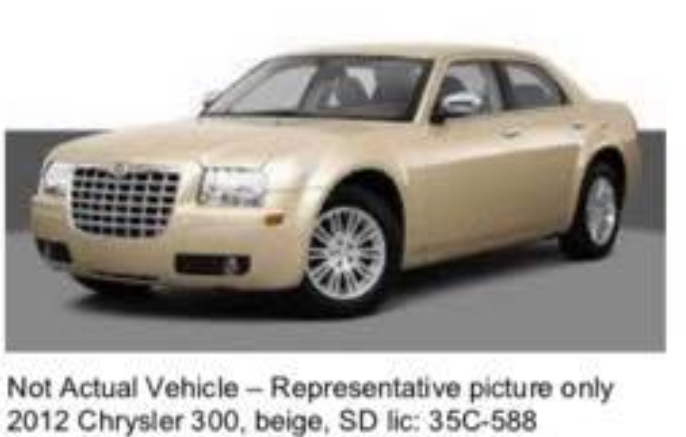 Vehicle Information:
Color: Beige
Year: 2012
Make/Model: Chrysler 300
License Plate Number: 35C-588
License State: SD
Have questions about Public Alerts? Check our our Frequently Asked Questions (FAQ) page!